Even with its bucolic, Lake Michigan setting, rural ambiance, and exceptional real estate market, selling a Lake Forest home can be daunting.
Buyers at the upper end of the market expect a lot of luxury for their money. As a seller, it's up to you to provide them with it. And though Lake Forest lends itself to a splashy, high-end sale, there's still plenty of work to do to ensure your Lake Forest luxury home sale is highly lucrative.
Here are four tips for selling your Lake Forest home.
Find the Right Real Estate Agent
Working with the right listing agent is crucial to earning the most from your sale. A seasoned agent will help you navigate the sales process — from pre-sale preparations and pricing your home to selling and marketing to the right buyer, all the way to the negotiations and final closing.
They take the stress and worry of selling off of your shoulders, which frees you to focus on the next chapter in your life.
Identify the Ideal Buyer
Lake Forest appeals to many tastes. Some buyers seek a forever home near the shores of Lake Michigan, with others prefer a home as a part-time residence or investment property. Whatever the scenario, a critical aspect of your marketing is identifying the right type of buyer for your home.
Understanding who your home appeals to most will allow you to build a strategy that targets those inclined to offer you the most money for the property. Touch up, stage, and position your home to directly capture these interested parties, which will lead to more substantial offers.
Prep Your Home to Impress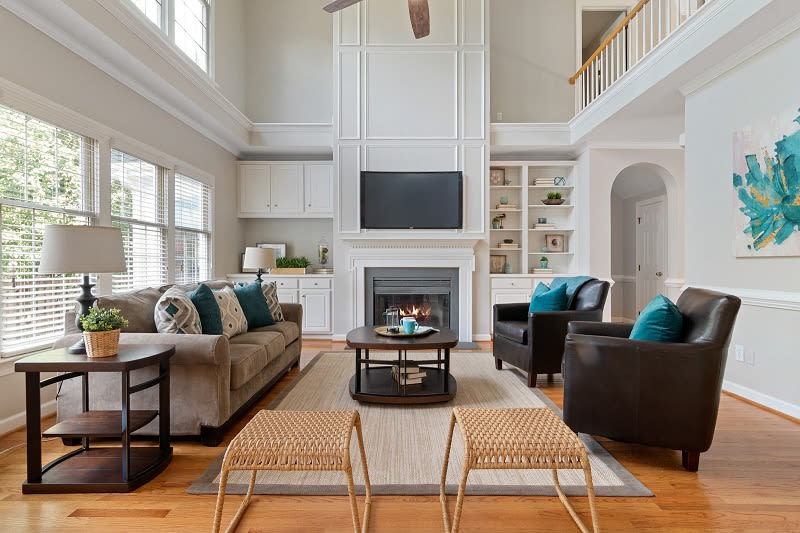 Buyers are expecting a lot from your Lake Forest home—make sure you give it to them! Especially at the level of luxury on display in the North Shore, buyers aren't just seeking a home—they're seeking a lifestyle. They'll have certain expectations about how the house is furnished, staged, and maintained.
Don't take shortcuts on your home preparations.
Details matter a lot
. Be thoughtful about your repairs and updates—new lighting, fixtures, and paint are always popular. Stage your home to promote added space, flexibility, and endless potential. Project the house as a place where a new buyer feels at home, not a property that belongs to someone else. And don't neglect curb appeal—it's the first impression your home makes.
All of the above may serve to impress buyers, but the best preparations also increase the value of your home.
Price to Sell
Emotions often get the better of us when trying to put a price on a home where lives were lived, and memories were created. It's easy to place a home's emotional value well above its physical value.
But remember, it's the market that sets the price. Lean heavily on your agent when determining the correct list price. Research market variables and take a deep dive into comps and recent sales to see where the current market stands.
Price your home to attract buyers. Setting your listing too high or too low could give buyers pause that something is amiss with the property. A price slightly lower than the market will often invite multiple competing bids, which serves to drive your price higher. In the end, you'll walk away with a sale that more than satisfies everything you put into the home.
Are you ready to sell your current North Shore home?
Contact The Baker McNicholas Group
today and let us be your guide to selling luxury homes in Lake Forest or Lake Bluff.